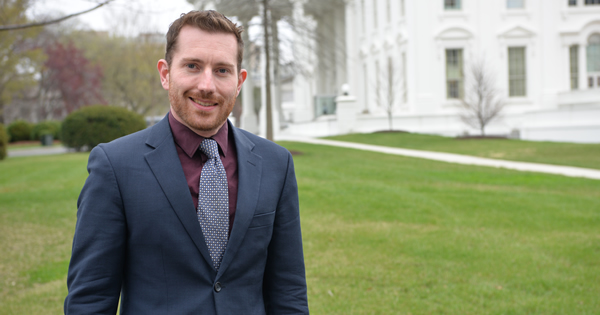 TRANSITIONS AND MILESTONES
(What's happening at your publication? Let us know. Email editor Fred Kuhr at editor@presspassq.com)
BAY WINDOWS, based in Boston, entered its 38th year of publication with its July 30, 2020, issue.
THE CENTRAL VOICE, based in Middletown, Penn., received five awards as part of the 2020 PROFESSIONAL KEYSTONE MEDIA AWARD program sponsored by the PENNSYLVANIA NEWSMEDIA ASSOCIATION. The newspaper, the only LGBTQ bimonthly in the central part of the state, won one first-place and four second-place awards in its niche publications division. The first-place prize was in the category of diversity. The second-place awards were for news beat reporting, columns, lifestyle/entertainment beat and graphic/photo illustration.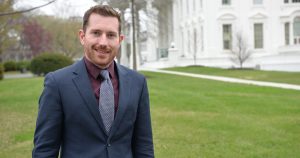 Chris Johnson
CHRIS JOHNSON, White House reporter for the WASHINGTON BLADE, won the GLAAD MEDIA AWARD for Outstanding Newspaper Article. He won for "Military reports no discharges under trans ban, but advocates have doubts." His competition included nominees from the NEW YORK TIMES, USA TODAY, LOS ANGELES TIMES and DALLAS MORNING NEWS. PHILADELPHIA GAY NEWS founder and publisher MARK SEGAL and the LOS ANGELES BLADE's KAREN OCAMB also won special recognition awards from GLAAD.
GOGUIDE, based in Iowa City, will begin its fifth year of publication with its September 2020 "Back to Campus" issue. This marks its first issue this year to appear in both print and digital formats. The issue also features two new columnists, former chair of the Iowa Democratic Party TROY PRICE and Des Moines area activist ERICA BARZ.
LGBT HISTORY MONTH, produced by THE EQUALITY FORUM, has unveiled its 2020 icons for this October. They include actor DIVINE, political activist DAVID MIXNER, Chicago Mayor LORI LIGHTFOOT and SNL cast member KATE MCKINNON. Free materials are available for media outlets to highlight all 31 icons, one for each day of the month, at LGBTHISTORYMONTH.COM.
METROSOURCE, based in Long Beach, Calif., celebrated its 30th anniversary in its August/September 2020 issue.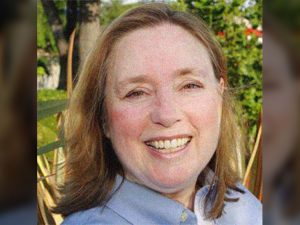 Karen Ocamb
NLGJA: THE ASSOCIATION OF LGBTQ JOURNALISTS has posted the agenda for its 30th annual convention — an online event for the first time this year — https://nlgja.pathable.co/agenda. The virtual event will be held October 23-25, 2020.
KAREN OCAMB, longtime LGBTQ journalist most recently with the LOS ANGELES BLADE, has decided to take a break from journalism to work on the YES ON PROP 21 campaign, the Rental Affordability Act initiative on the November ballot in California funded by the AIDS HEALTHCARE FOUNDATION and a coalition of economic justice and renters rights groups.
TRANSITIONS AND MILESTONES
Volume 22
Issue 6