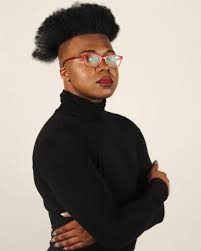 TRANSITIONS AND MILESTONES
(What's happening at your publication? Let us know. Email editor Fred Kuhr at editor@presspassq.com)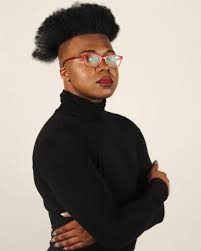 TRE'VELL ANDERSON, editor at large at Toronto-based XTRA MAGAZINE, has been awarded the LISA BENN Award for Achievement in Features Coverage from NLGJA: THE ASSOCIATION OF LGBTQ JOURNALISTS. The award is named for the pseudonym EDYTH EYDE used for her pioneering 1940s publication, VICE VERSA. Apart from work at Xtra, Anderson is co-host of two podcasts, "WHAT A DAY" and "FANTI," and was previously director of culture and entertainment at OUT.
BOSTON SPIRIT has had to cancel its annual fall LGBT Executive Networking Night for the second year in a row due to the pandemic. However, the magazine hopes to resume the in-person event in April 2022.
NLGJA: THE ASSOCIATION OF LGBTQ JOURNALISTS has named CHRISTINA KAHRL, co-founder of BASEBALLPROSPECTUS.COM and SAN FRANCISCO CHRONICLE sports editor, and TRANSGRIOT founder MONICA ROBERTS as its 2021 inductees into its LGBTQ JOURNALISTS HALL OF FAME.
OUTVOICES.US is a new LGBTQ digital media platform developed and hosted by REBELMOUSE and AEQUALITAS MEDIA. The new venture will focus on LGBTQ lifestyle content.
WORD IS OUT: A QUEER MEDIA COLLABORATE is seeking an EDITOR/PROJECT MANAGER (Contract). Word Is Out: A Queer Media Collaborative is an initiative of the Local Media Foundation, a 501(c)(3) charitable trust affiliated with Local Media Association, supporting six publishers who are solely focused on the LGBTQ+ community. The first-of-its-kind collaborative will focus on business sustainability for these publishers and producing great journalism. The project is initially funded by the Google News Initiative Innovation Challenge. For more information and to apply, go to https://localmedia.org/job/editor-project-manager-contract/
TRANSITIONS AND MILESTONES
Volume 23
Issue 9